Local Fellowship
We are a missionary chuch that believes the Message of the Hour. As part of
Worldwide Missionary Outreach
we are focused on bringing lost souls to Christ. Our congregation regularly includes people from Illinois, Iowa and Wisconsin looking for the return of our Lord Jesus Christ. Sunday services are translated live from English into Spanish via wireless headphones. We have weekly Sunday School classes for children between 3 and 12 years old.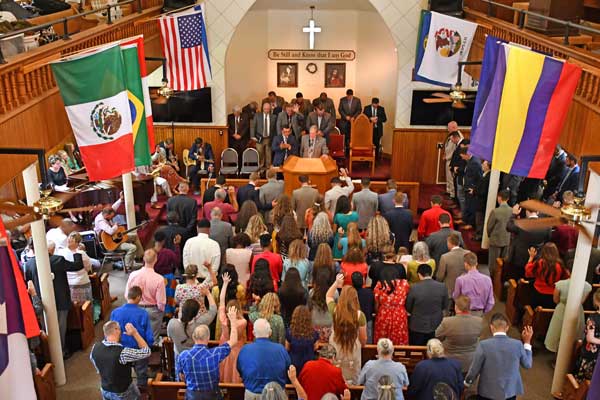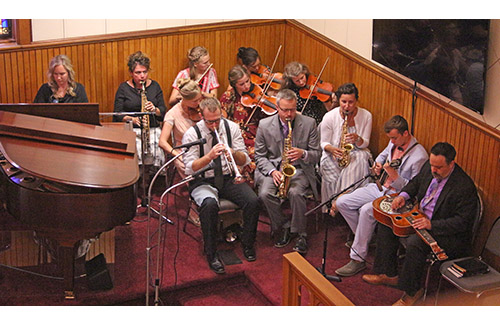 As Bible-believing Christians continuing the book of Acts, our ministers are dedicated to teaching and preaching the Gospel of Jesus Christ. We have bilingual English and Spanish services each Sunday, and midweek services in English.

In the Bible, the Lord instructed us in Mark 16 to "Go ye into all the world and preach the Gospel to every creature." Following that commandment, we fulfill this great commission by sponsoring and travelling for missionary work domestically and overseas in Africa, Asia, Europe and South America. While preaching the Gospel of Jesus Christ is of foremost importance, our congregation also supports medical outreaches, prison ministries, and organizes a Christian youth camp for children. Our youth support the furtherance of the Gospel thru their missionary offerings but also by going above-and-beyond to setup fundraisers such as car washes, bake sales, and yard sales. Even our children learn to give back to the Lord thru offerings and doing bake sales. There is something for everyone to do.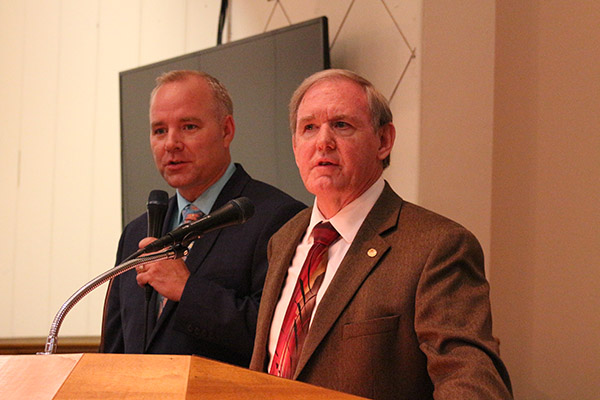 Our pastor Brother Ron Perry, and Matthew Peters translating.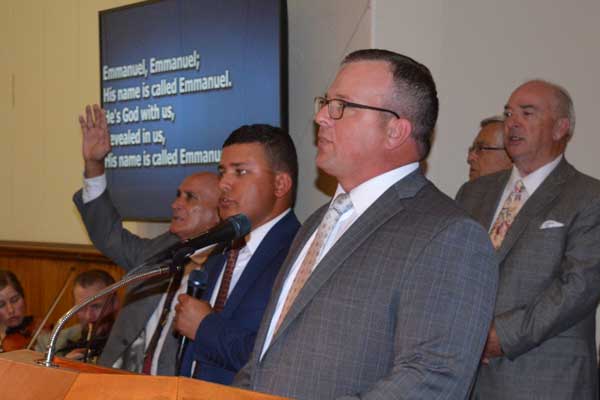 Our associate pastor Nate Dutton, and Josias Alano interpreting.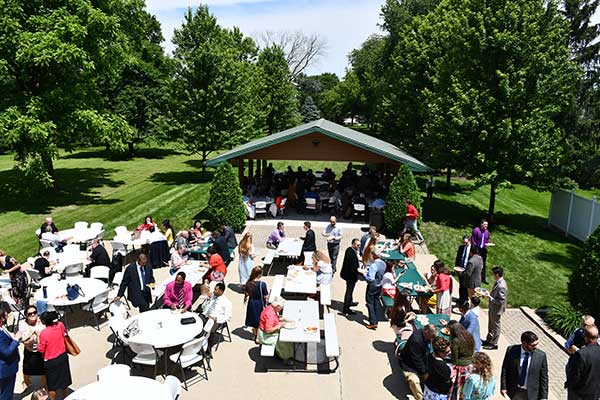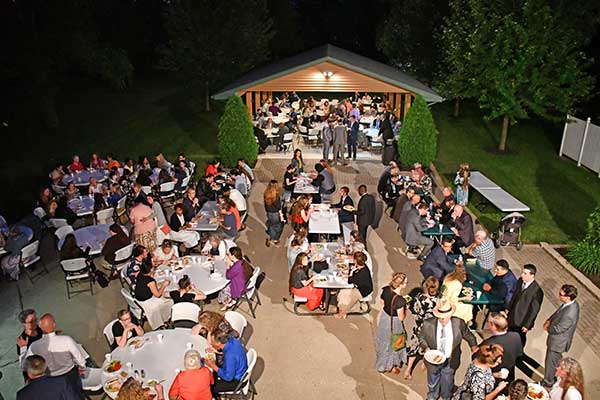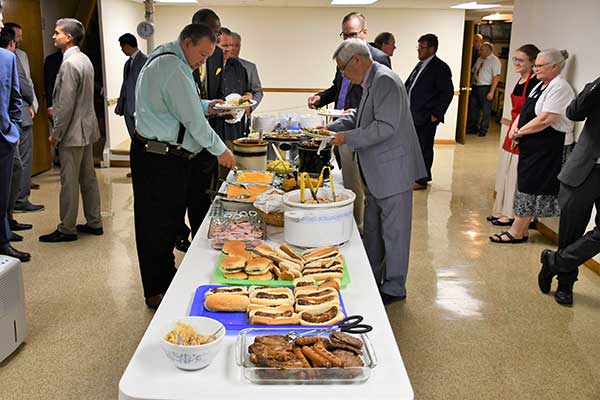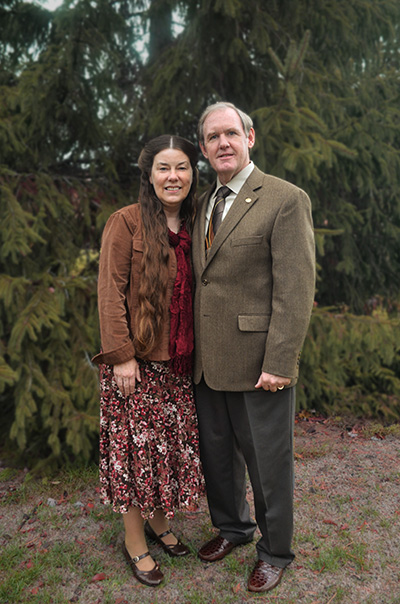 Sunday School & Youth
We have weekly Sunday school classes for children ages 3-7 and 8-13 years old. Our Sunday school teachers give the children in the older class an opportunity share testimonies, sing songs and learn verses from the Bible. The younger class learns the Lord's Prayer, sings songs and listens to Bible stories.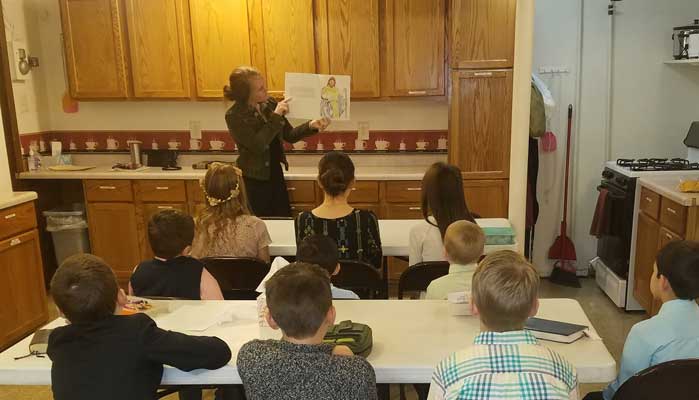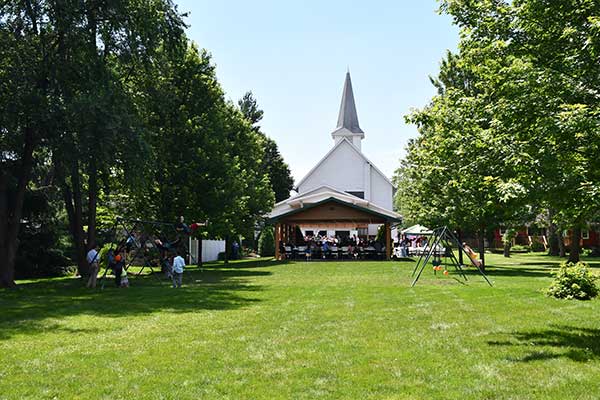 A play area for children behind the church is used for special activities with a nearby pavilion for parents.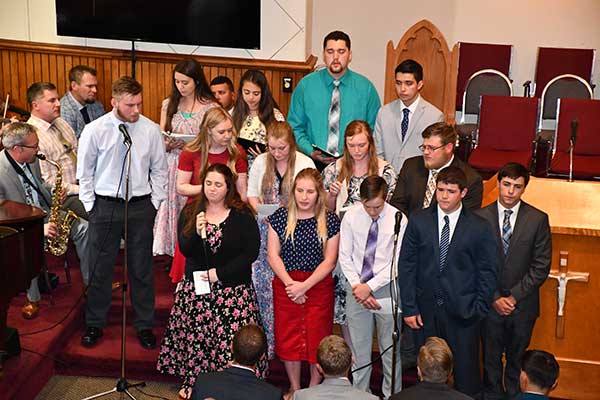 Many of our children go on to participate in our youth programs for ages 14+.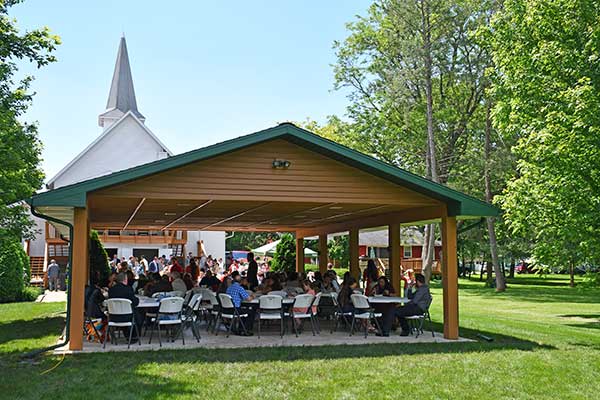 Missionary Work
The Lord has blessed our efforts and enabled us to see many souls accept the Lord Jesus Christ as their own personal savior. We have witnessed miraculous physical healings as you can read about on this website according to scriptures such as James 5 and Isaiah 53. Baptizing according to Acts 2, our missionaries have led souls to Christ in remote lakes, muddy rivers, and ocean shorelines. Particularly overseas, we see the newly saved people that get saved go out and tell friends and family what God has done for them and sometimes start new missions even after we've returned home. It's genuinely fulfilling for our congregation to be a part of missionary work conducted according to the roadmap provided in the Bible.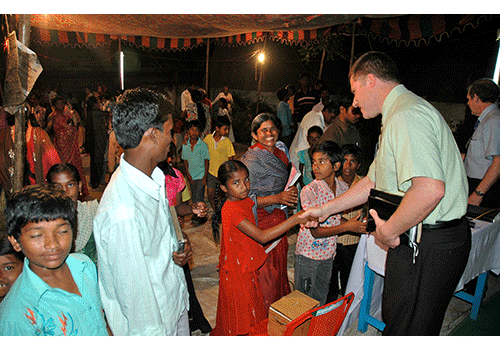 India Photo Album
Photos of our recent missionary trips to various cities and villages in India.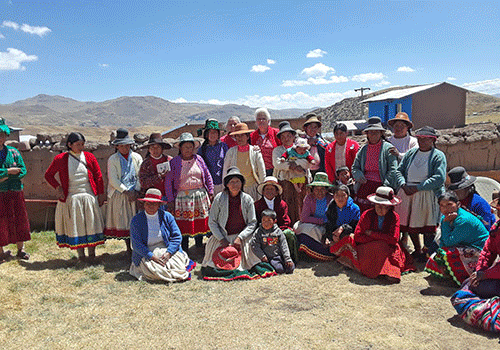 Peru Photo Album
Photos of recent missionary trips to cities and villages in Peru.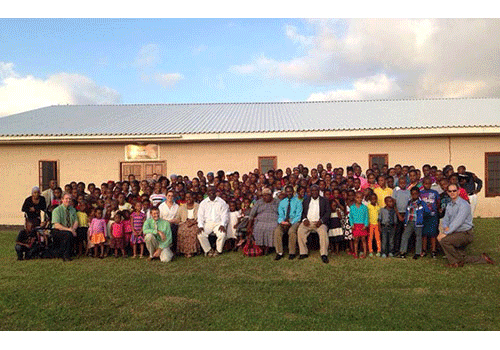 South Africa Photo Album
Photos of missionary trips to South Africa.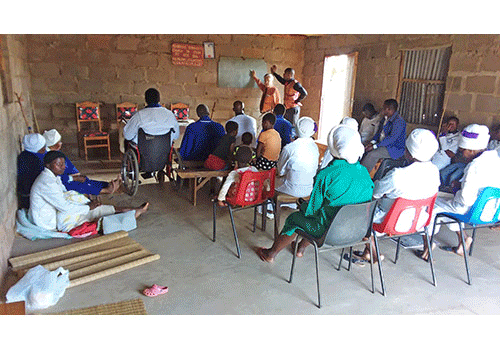 Swaziland Photo Album
Photos of a recent Swaziland missionary trips.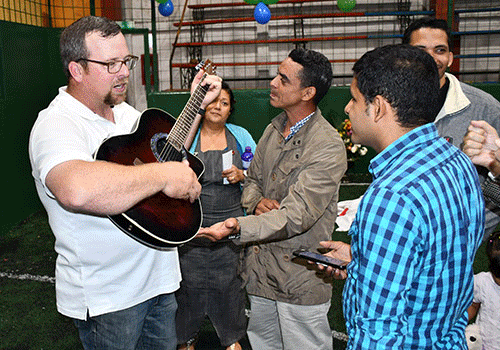 Ecuador Photo Album
Photos of a recent Ecuador missionary trips.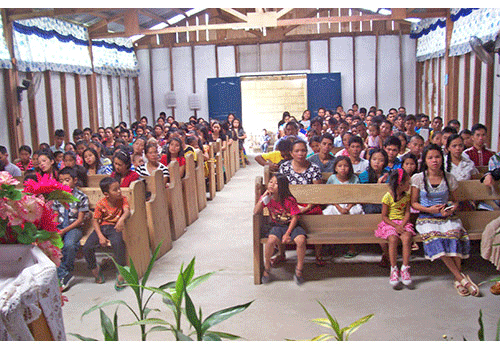 Philippines Photo Album
Photos of a recent missionary trips to various islands in the Philippines.
Prison Ministry, Full Gospel Missionary Endeavors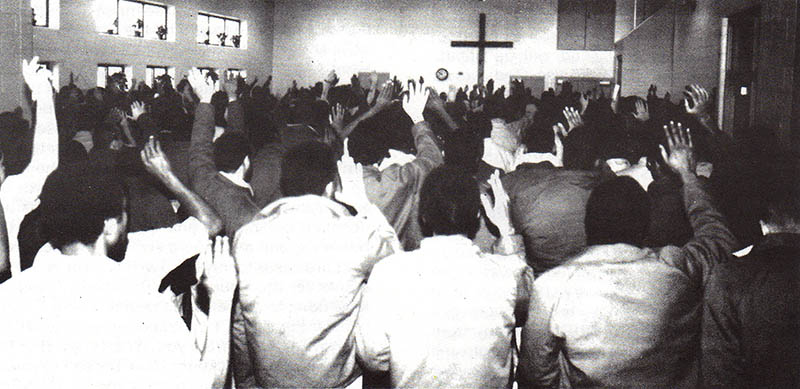 Orient, Ohio State Prison Reception Center
I made my first visit into a Prison with Evangelist G. W. Bessette (now deceased) in the late 1980's. I was amazed to see the reception given him by the inmate population in attendance at the Chapel service. While in the Chapel Library, I saw books from every religion including non-Christian religions and those religions considered to be cults. I thought "this Message God sent in this our day is the truth, and it is not available to these men and women thirsting for Life". I determined to make Brother Branham's books available to Prison inmates and Chapel Libraries. I began by sending a letter of introduction to the Chaplain's along with an Order Form.

The results were overwhelming and with the help of others we have placed books and tapes into more than 900 State and Federal Prisons throughout the United States, Canada and other parts of the world. Books are purchased from Voice of God Recordings. Their Missionary Department has cooperated in every way to answer the volume of correspondence that I could have never handled alone. There is no end to the number of testimonies of lives changed through the reading of these simple Messages that are still turning hearts to a faith in the Word of God and the saving grace of our Lord Jesus Christ. Together with you, we are out to find that last soul.

God bless you is our prayer.
Brother Don Furan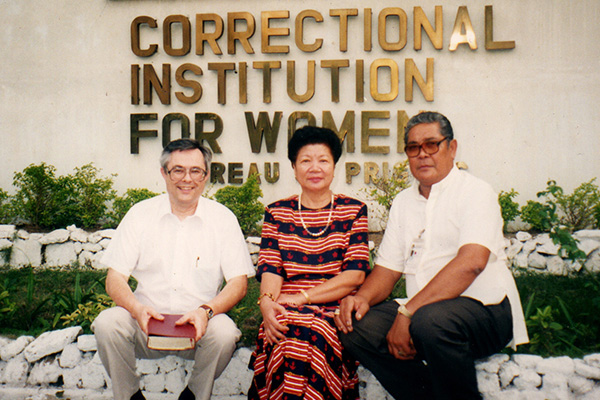 Women's prison in Metro Manila, Philippines
Inside Macktan City Jail, Metro Cebu, Philippines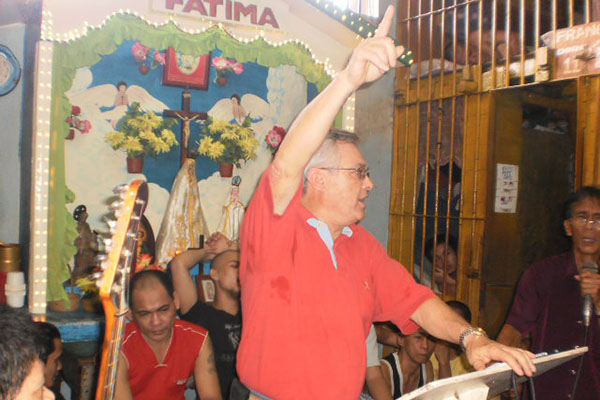 Inside Macktan City Jail, Metro Cebu, Philippines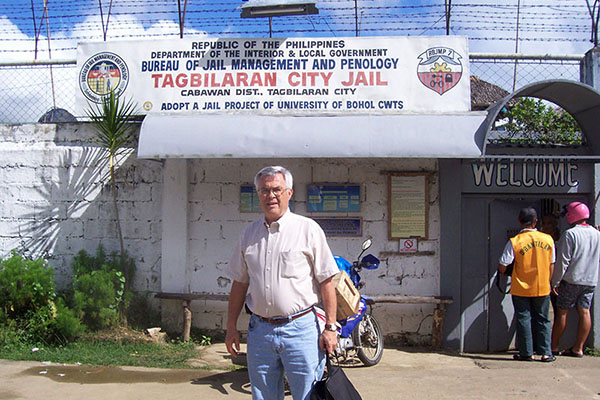 In front of the City Jail in Tagbilaran, Philippines.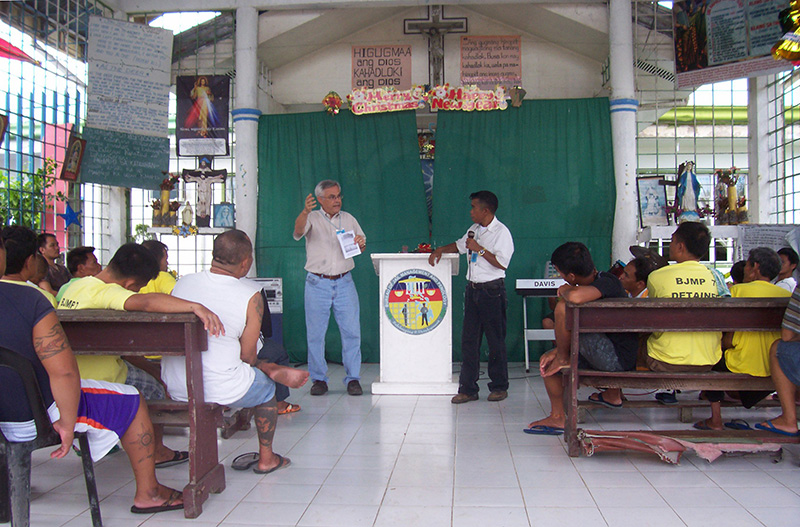 Preaching to the inmates at the Bohol Provincial Jail.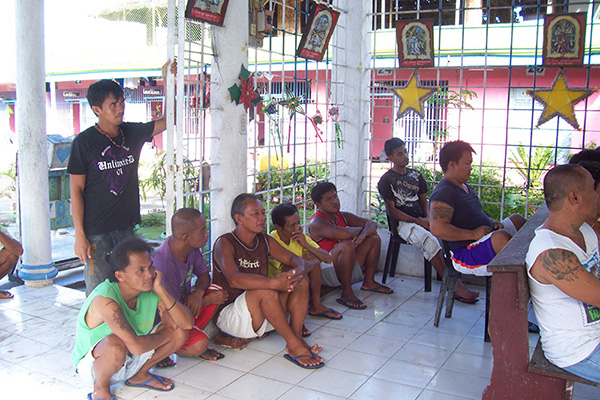 Listening to the Word of God.